Heavy Weight Aluminum Cookware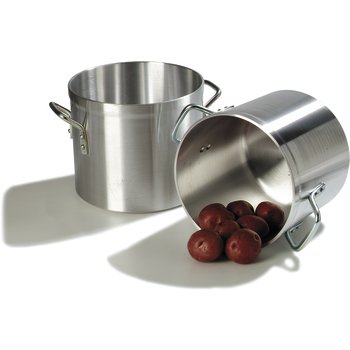 Heavy weight cookware is made from 1/4" aluminum alloy for optimal hardness and durability
3003 alloy allows cookware to heat rapidly and retain even heat
Computer controlled manufacturing creates a double thick top edge and base for superior strength and shape retention
NSF Listed
Stock Pots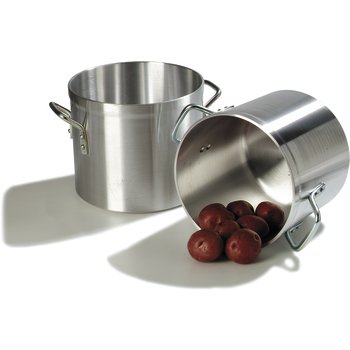 Perfect for preparing soups, pastas, or long-simmering stocks and sauces. Can also be used with our stainless steel baskets for steaming, boiling, or deep frying.
Product
Description
Case
Case
Diameter
Capacity
Depth
List Price1
Pack
Weight
Cube
Weight
Cube
60792
100 qt Heavy Weight Stock Pot (60490)
1ea
24.00lb
6.22ft³
10.89kg
0.18m³
20.00in
50.80cm
100.00qt
94.64l
18.50in
46.99cm
$

717.71

ea
Sauce Pots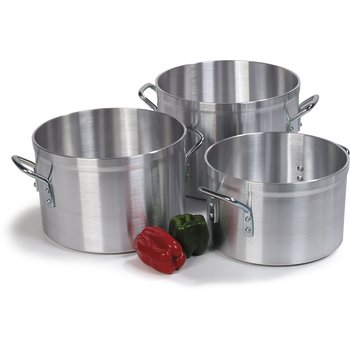 Wider diameter pots with lower sidewalls for smaller preparations
Use for foods cooked with liquid over medium heat that require frequent stirring or handling
Braziers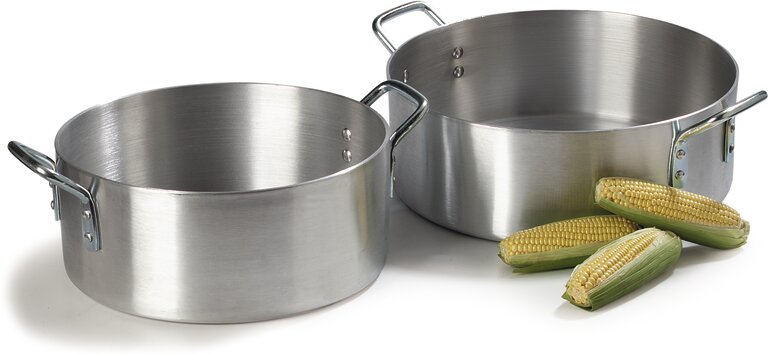 Brazier's wide surface is perfect for browning meats and simmering stews.
Heavy plated loop handles for easy transport
Optional covers maintain moist heat for slow cooking
Saute Pans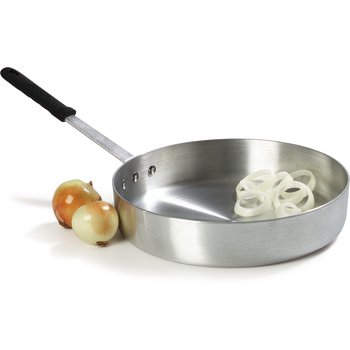 Low sided sauce pan is designed for high heat browning or quick cooking of foods
Straight sides keep food in the pan when stirring
Heavy weight 8 gauge aluminum
Carlisle suggested domestic U.S. list prices shown, dealer prices vary.