Ultima Insulated Tray System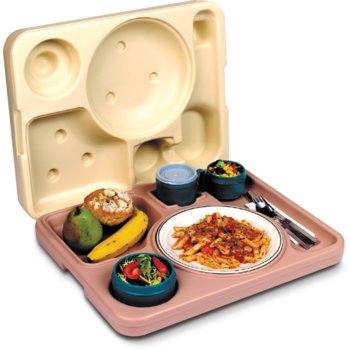 Offers the most efficient sized server on the market at a surprisingly low cost, without cutting corners on heat retention or serving space
Provides full cover protection, portion control dishware, and room for even the most generous menu selection
Servers stack securely making this system ideal for both in-house and satellite serving operations
Dinex offers drying and storage racks
For use with Tradition ware
Dishwasher safe
We do not accept returns on any Dinex equipment or Dinex custom products. Please contact your local Dinex rep to ensure order accuracy prior to ordering.
Carlisle suggested domestic U.S. list prices shown, dealer prices vary.