Signature Select™ Cookware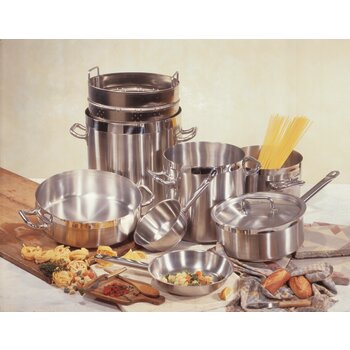 Signature Select Cookware was designed with the help of leading culinary experts. Beautiful ultra-heavy 18-10 stainless steel cookware with permanently bonded aluminum core heats quickly and evenly.
stainless clad base resists denting and scratching
Lifetime limited warranty
Three-ply clad base is over 1/3" thick for superior heat diffusion on either induction or conventional cook tops
Hollow tubular stainless steel handles stay cool to the touch
Unique design reduces direct heat transfer from pan to handle
Strong reinforced rolled edge protects pans from denting or losing their shape
Easy clean satin finish interior
optional tight-fitting, self-basting domed covers
Stock Pots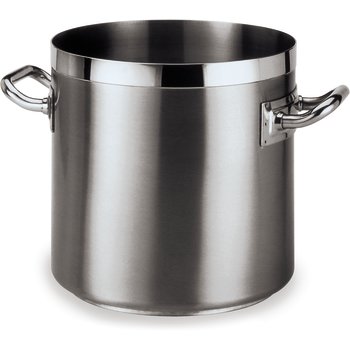 Perfect for preparing soups, pasta, or long-simmering stocks and sauces.
Can also be used with our stainless steel baskets for steaming, frying, or boiling/draining foods
Sauce Pots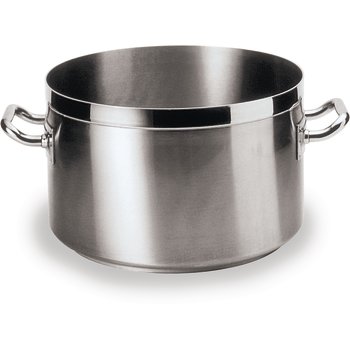 Wide diameters of these pots provide room for stirring and working with food.
Use for reducing sauces or cooking soups and gravies
Signature Select™ Sauce Pots
Product
Description
Case
Case
Height
Diameter
Capacity
List Price1
Pack
Weight
Cube
Weight
Cube
603247
47 qt Signature Select™ Sauce Pot (603918)
1ea
30.00lb
2.99ft³
13.61kg
0.08m³
11.00in
27.94cm
17.75in
45.09cm
47.00qt
44.48l
$

1366.73

ea
Braziers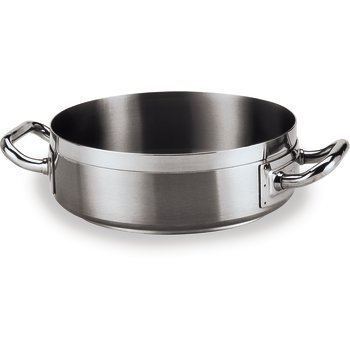 Brazier's wide surface is perfect for browning meats and simmering sauces or stews.
Optional self-basting dome lid maintains moist heat.
Saute Pans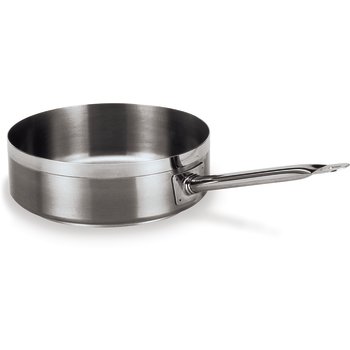 Low sided sauté pan is designed for browning over high heat
Straight sides keep food in the pan when stirring
Great for stir-frying and poaching.
Steamer Basket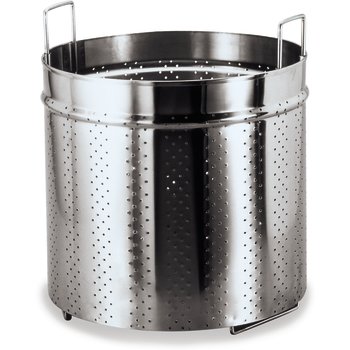 Steamer baskets are perfect for steaming and boiling lobsters, shellfish, vegetables, as well as range top frying.
1/8" diameter holes are small enough to be used with almost any type of pasta
18-10 stainless steel prevents baskets from discoloring or reacting with food
Covers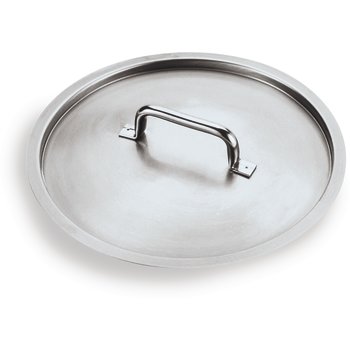 Self-basting domed covers fit snugly allowing moisture to condense and return to the pot/pan
Handle's hollow tubular construction remains cool to the touch
strong welds insure long life
Carlisle suggested domestic U.S. list prices shown, dealer prices vary.