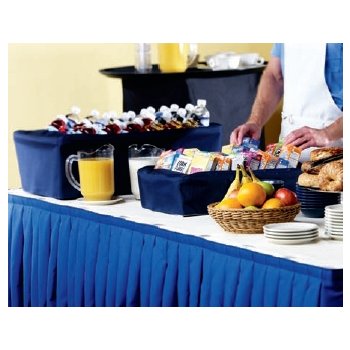 Our attractive new CaterCovers™ make presenting good-looking self-service buffets easy. These practical fabric covers dress-up Bus Boxes, Beverage Servers, and Food Boxes to give your beverage stations and iced packaged food presentations a finished appearance. Use Tray Stand covers to instantly make service areas and refuse trays look less cluttered. And, these long-wearing, heavy nylon covers don't absorb liquids like other linens to keep your set-ups - and your customers - clean and dry.
Fitted covers give utility service items a nice, neat appearance.
Covers fit Carlisle Cateraide Beverage Servers, StorPlus Boxes, Bus Boxes, and Tray Stands plus other leading brands.
Easy-care non-absorbent Nylon means you simply wipe-down to clean; covers are stain and odor resistant too.
Available in four popular covers to coordinate with any decor.
Colors: Black(03), Burgundy(61), Forest Green(08), Dark Blue(50).
To order, call your Marko representative or call Marko customer service at (800) 654-8210.
Catercovers™ for Bus Boxes
Catercovers™ for Storplus™ Food Boxes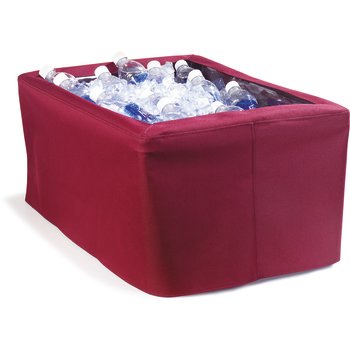 Catercovers™ for Cateraide™ Beverage Servers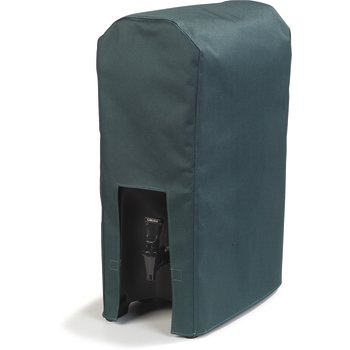 CaterCovers™ for Tray Stands