This discontinued item is only available while supplies last. Replace with: 367378TC00.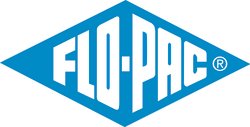 Details
Item Number

367394TC14
Case Pack

4 ea
Features
Available for fine to heavy sweeping needs
367395TC, 367396TC dual purpose sweeps have shaped steel blade for scraping up caked dirt and residue
This product was made in the USA.
Other Products from Ready Sweeps®
Tech Specs
US
Metric
Length
24.00in
60.96cm
Material
Plastic
Country of Origin

United States

Each UPC
017183930390
Case GTIN
10017183864180
Tech Specs

US
Metric
Case Weight
26.00lb
11.79kg
Case Cube
8.83ft3
0.25m3
Case Length
61.00in
154.94cm
Case Width
25.00in
63.50cm
Case Height
10.00in
25.40cm
Pallet Case Qty
25
Pallet Tier
5
Pallet High
5
Harmonized Code
960390.8040
Freight Class
250
Related Products
Related Products
Product
Description
Case
Pack
Weight
Cube
Related Products
3620405
60" Juno Style Wood Handle 60"
12ea
19.18lb
0.95ft³
Related Products
Product
Case
Length
Diameter
Pack
Weight
Cube
Related Products
3620405
12ea
19.18lb
0.95ft3
60.00in
1.13in
Related Products
Product
Case
Length
Diameter
Pack
Weight
Cube
Related Products
3620405
12ea
19.18kg
0.95m3
152.40cm
2.87cm