Handmade Looks
Gathering has an organic look of beautiful hand-thrown pottery with the lasting time-tested durability and weight of melamine. Gathering designs feature larger plating surfaces. Texture and color complete the mood in a variety of dining settings.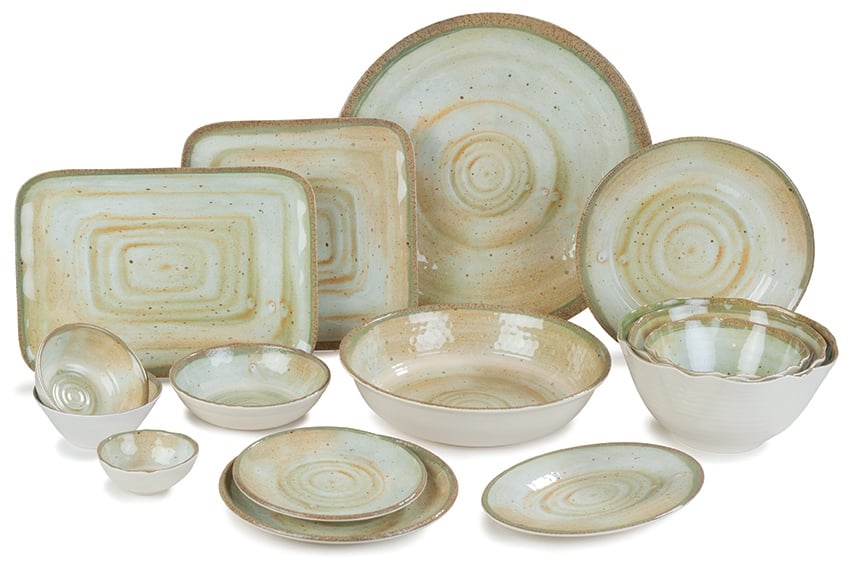 Benefits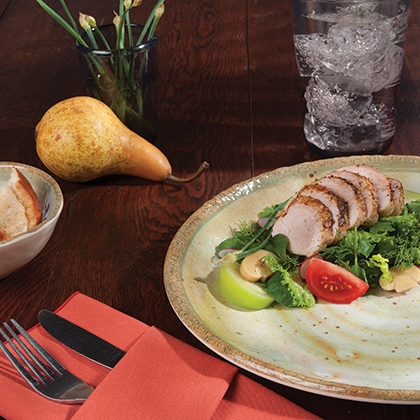 Modern
The European coupe design is on-trend and offers larger plating surfaces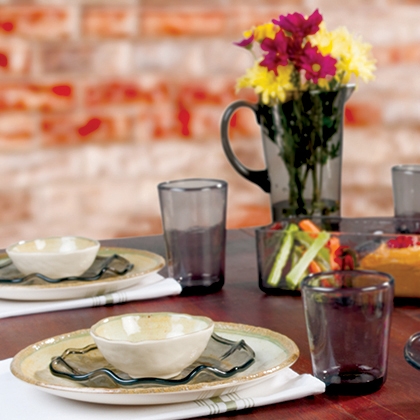 Unique
The unique look fits perfectly within the farm-to-table setting
Investment
Heavy-weight melamine is dishwasher safe and stain resistant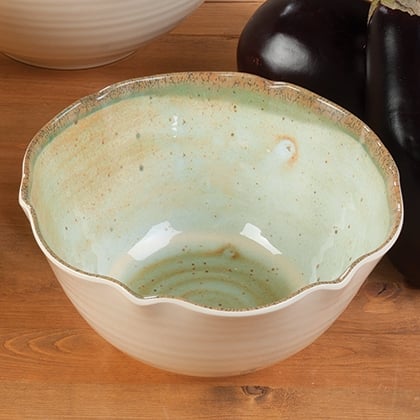 Warranty
One-year warranty against breakage
Products
Product
Description
Case
Pack
Weight
Cube
GA55001
Gathering Melamine Dinner Plate 11"
12ea
12.45lb
0.56ft³
GA55002
Gathering Melamine Salad Plate 9"
12ea
8.40lb
0.40ft³
GA55003
Gathering Melamine Small Bowl 35.5 oz
12ea
9.45lb
0.60ft³
GA55005
Gathering Large Melamine Serving Bowl 154 oz
GA55006
Gathering Melamine Large Round Platter 18"
GA55007
Gathering Melamine 3 Bowl Set 62 oz, 102 oz, 148 oz
GA55008
Gathering Melamine Bread & Butter Plate 7"
12ea
4.75lb
0.21ft³
GA55009
Gathering Melamine Square Plate 12.5"
GA55010
Gathering Melamine Rectangle Platter Tray 15.5" x 11"
GA55011
Gathering Melamine Small Bowl 17 oz
12ea
9.17lb
0.52ft³
GA55012
Gathering Melamine Dip Bowl 9 oz
12ea
3.87lb
0.29ft³
GA55013
Gathering Melamine Charger Plate 12.5"
12ea
17.49lb
0.94ft³
GA55014
Gathering Melamine Oval Platter Tray 12" x 8"
Product
Case
Length
Width
Height
Diameter
Weight
Max Temperature
Diameter Max
Diameter Minimum
Flush Fill Capacity
Practical Fill Capacity
Rim
Pack
Weight
Cube
GA55001
12ea
12.45lb
0.56ft3
10.88in
10.88in
0.88in
1.10lb
212.00°F
1.62in
GA55002
12ea
8.40lb
0.40ft3
9.00in
9.00in
0.75in
0.70lb
212.00°F
GA55003
12ea
9.45lb
0.60ft3
8.00in
2.12in
212.00°F
36.00fl oz
24.00fl oz
GA55005
3.50in
13.75in
212.00°F
5.88qt
4.00qt
GA55006
1.00in
18.00in
212.00°F
GA55007
9.50in
212.00°F
10.50in
7.50in
GA55008
12ea
4.75lb
0.21ft3
7.00in
7.00in
0.75in
0.40lb
212.00°F
GA55009
12.50in
12.50in
1.00in
212.00°F
GA55010
15.50in
11.00in
1.00in
212.00°F
GA55011
12ea
9.17lb
0.52ft3
6.00in
6.00in
2.50in
0.40lb
212.00°F
20.00fl oz
13.00fl oz
GA55012
12ea
3.87lb
0.29ft3
4.75in
4.75in
1.88in
0.32lb
212.00°F
9.00fl oz
6.00fl oz
GA55013
12ea
17.49lb
0.94ft3
12.50in
12.50in
0.75in
212.00°F
GA55014
12.00in
8.00in
0.88in
212.00°F
Product
Case
Length
Width
Height
Diameter
Weight
Max Temperature
Diameter Max
Diameter Minimum
Flush Fill Capacity
Practical Fill Capacity
Rim
Pack
Weight
Cube
GA55001
12ea
12.45kg
0.56m3
27.64cm
27.64cm
2.22cm
0.50kg
100.00°C
4.13cm
GA55002
12ea
8.40kg
0.40m3
22.86cm
22.86cm
1.91cm
0.32kg
100.00°C
GA55003
12ea
9.45kg
0.60m3
20.32cm
5.40cm
100.00°C
1.06l
0.71l
GA55005
8.89cm
34.92cm
100.00°C
5.56l
3.79l
GA55006
2.54cm
45.72cm
100.00°C
GA55007
24.13cm
100.00°C
26.67cm
19.05cm
GA55008
12ea
4.75kg
17.78cm
17.78cm
1.91cm
0.18kg
100.00°C
GA55009
31.75cm
31.75cm
2.54cm
100.00°C
GA55010
39.37cm
27.94cm
2.54cm
100.00°C
GA55011
12ea
9.17kg
0.52m3
15.24cm
15.24cm
6.35cm
0.18kg
100.00°C
0.59l
0.38l
GA55012
12ea
3.87kg
12.06cm
12.06cm
4.78cm
0.15kg
100.00°C
0.27l
0.18l
GA55013
12ea
17.49kg
0.94m3
31.75cm
31.75cm
1.91cm
100.00°C
GA55014
30.48cm
20.32cm
2.24cm
100.00°C