Style and Function
Grove features classic shapes and unique textures. For use inside and out; dress up a table for everyday entertaining or use worry free for school, church, parties, poolside or barbecues.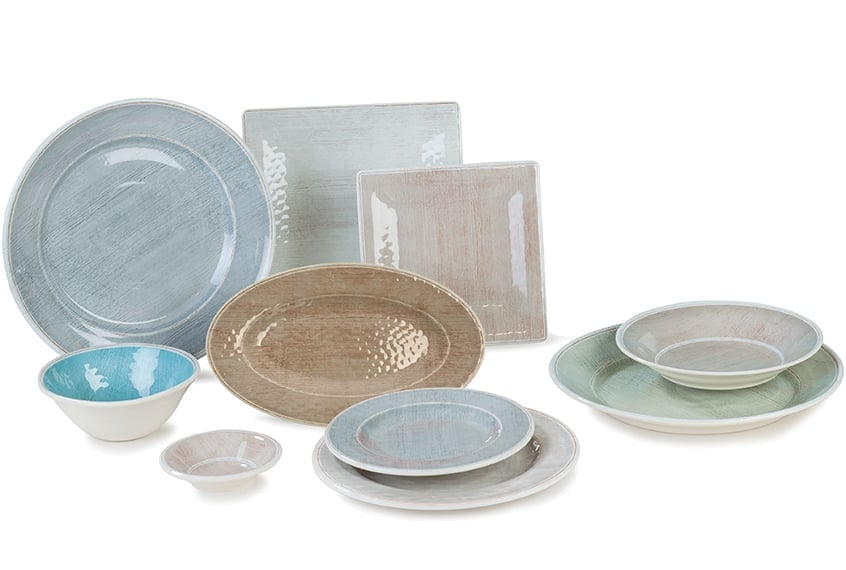 Benefits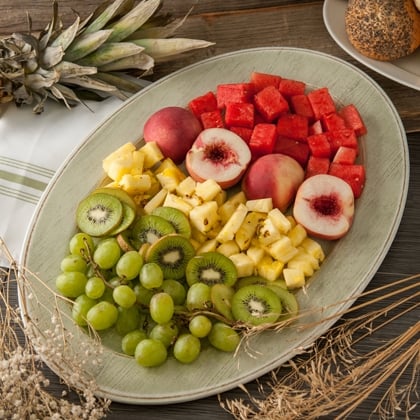 Temperature Insulated
Resists drawing heat or cold away from food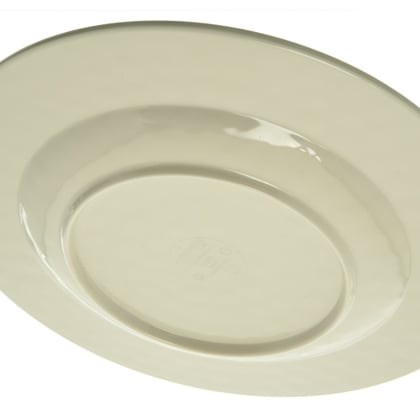 Strong
Heavy-weight melamine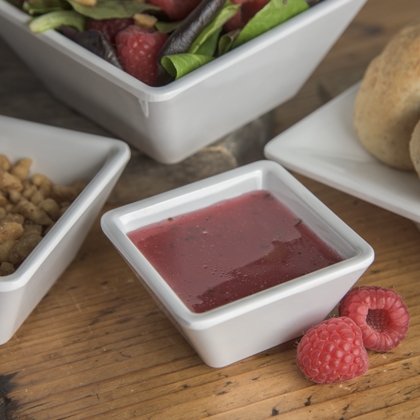 Complimentary Pieces
White accent pieces compliment the main pieces
Gently Striped Design
Makes standardized plating a breeze
Products
Product
Description
Case
Pack
Weight
Cube
64001
Grove Melamine Dinner Plate 11"
12ea
14.30lb
0.50ft³
64002
Grove Melamine Salad Plate 9"
12ea
9.35lb
0.35ft³
64004
Melamine Charger 12.5"
12ea
17.49lb
0.94ft³
64007
Grove Melamine Bread And Butter Plate 7"
12ea
4.75lb
0.21ft³
64020
Grove Melamine Oval Plate 12" x 8"
12ea
10.41lb
0.48ft³
64022
Grove Melamine Square Plate 10.5"
12ea
13.97lb
0.47ft³
64023
Grove Melamine Square Salad Plate 8.5"
12ea
9.35lb
0.32ft³
64028
Melamine Square Plate 8"
64027
Melamine Square Plate 6"
Product
Case
Length
Width
Height
Diameter
Max Temperature
Rim
Pack
Weight
Cube
64001
12ea
14.30lb
0.50ft3
0.88in
10.88in
212.00°F
1.62in
64002
12ea
9.35lb
0.35ft3
0.88in
8.62in
212.00°F
1.62in
64004
12ea
17.49lb
0.94ft3
1.00in
12.50in
212.00°F
64007
12ea
4.75lb
0.21ft3
0.70in
7.00in
212.00°F
64020
12ea
10.41lb
0.48ft3
12.00in
8.00in
1.00in
212.00°F
64022
12ea
13.97lb
0.47ft3
10.50in
10.50in
1.00in
212.00°F
64023
12ea
9.35lb
0.32ft3
8.50in
8.50in
0.50in
212.00°F
64028
8.00in
8.00in
212.00°F
64027
6.00in
6.00in
212.00°F
Product
Case
Length
Width
Height
Diameter
Max Temperature
Rim
Pack
Weight
Cube
64001
12ea
14.30kg
0.50m3
2.22cm
27.62cm
100.00°C
4.13cm
64002
12ea
9.35kg
2.22cm
21.91cm
100.00°C
4.13cm
64004
12ea
17.49kg
0.94m3
2.54cm
31.75cm
100.00°C
64007
12ea
4.75kg
1.78cm
17.78cm
100.00°C
64020
12ea
10.41kg
0.48m3
30.48cm
20.32cm
2.54cm
100.00°C
64022
12ea
13.97kg
0.47m3
26.67cm
26.67cm
2.54cm
100.00°C
64023
12ea
9.35kg
21.59cm
21.59cm
1.27cm
100.00°C
64028
20.32cm
20.32cm
100.00°C
64027
15.24cm
15.24cm
100.00°C
Product
Description
Case
Pack
Weight
Cube
64003
Grove Melamine Soup Bowl 28.5 oz
6ea
4.29lb
0.27ft³
64005
Grove Melamine Small Bowl 17 oz
12ea
7.12lb
0.48ft³
64013
Grove Melamine Ice Cream Bowl 27 oz
12ea
7.28lb
0.47ft³
64017
Melamine Large Bowl 5.2 Quart
64018
Grove Melamine Fruit Bowl 4.5 oz
48ea
9.57lb
0.38ft³
64024
Melamine Square Bowl 3 oz
64025
Melamine Square Bowl 8.5 oz
64026
Melamine Square Bowl 14 oz
64009
Melamine Square Plate 9"
12ea
5.85lb
0.21ft³
64015
Melamine Rectangle Platter Tray 15" x 9"
64021
Melamine Oval Platter Tray 20" x 14"
4ea
10.03lb
0.58ft³
Product
Case
Length
Width
Height
Diameter
Max Temperature
Bottom Diameter
Bottom Length
Bottom Width
Flush Fill Capacity
Head Diameter
Practical Fill Capacity
Rim
Top Diameter
Pack
Weight
Cube
64003
6ea
4.29lb
0.27ft3
1.50in
9.00in
212.00°F
5.50in
28.50fl oz
18.00fl oz
1.00in
9.00in
64005
12ea
7.12lb
0.48ft3
2.25in
6.00in
212.00°F
17.00fl oz
12.00fl oz
64013
12ea
7.28lb
0.47ft3
2.62in
6.81in
212.00°F
26.00fl oz
20.00fl oz
64017
3.75in
12.00in
212.00°F
5.09qt
3.50qt
64018
48ea
9.57lb
0.38ft3
1.19in
5.00in
212.00°F
6.00fl oz
1.25in
4.50fl oz
64024
3.00in
3.00in
1.56in
212.00°F
1.76in
1.76in
3.75fl oz
2.00fl oz
64025
4.00in
4.00in
1.94in
212.00°F
2.50in
2.50in
8.00fl oz
5.50fl oz
64026
5.00in
5.00in
2.31in
212.00°F
3.13in
3.13in
15.00fl oz
10.00fl oz
64009
12ea
5.85lb
0.21ft3
8.62in
8.62in
0.88in
212.00°F
1.62in
64015
9.00in
15.00in
0.75in
212.00°F
64021
4ea
10.03lb
0.58ft3
20.00in
14.00in
1.00in
212.00°F
Product
Case
Length
Width
Height
Diameter
Max Temperature
Bottom Diameter
Bottom Length
Bottom Width
Flush Fill Capacity
Head Diameter
Practical Fill Capacity
Rim
Top Diameter
Pack
Weight
Cube
64003
6ea
4.29kg
3.81cm
22.86cm
100.00°C
13.97cm
0.84l
0.53l
2.54cm
22.86cm
64005
12ea
7.12kg
0.48m3
5.71cm
15.24cm
100.00°C
0.50l
0.35l
64013
12ea
7.28kg
0.47m3
6.67cm
17.30cm
100.00°C
0.77l
0.59l
64017
9.53cm
30.48cm
100.00°C
4.82l
3.31l
64018
48ea
9.57kg
0.38m3
3.02cm
12.70cm
100.00°C
0.18l
3.17cm
0.13l
64024
7.62cm
7.62cm
3.96cm
100.00°C
4.47cm
4.47cm
0.11l
0.06l
64025
10.16cm
10.16cm
4.93cm
100.00°C
6.35cm
6.35cm
0.24l
0.16l
64026
12.70cm
12.70cm
5.87cm
100.00°C
7.95cm
7.95cm
0.44l
0.30l
64009
12ea
5.85kg
21.91cm
21.91cm
2.22cm
100.00°C
4.13cm
64015
22.86cm
38.10cm
1.91cm
100.00°C
64021
4ea
10.03kg
0.58m3
50.80cm
35.56cm
2.54cm
100.00°C