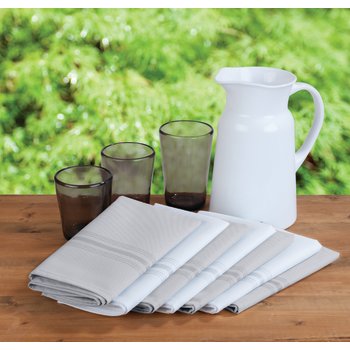 Marko's poly blend Epicure SoftWeave™ napkins provide the look and feel of cotton without fading or shrinking
The perfect accent for a wide variety of table settings
Achieve the spirit of farm-to-table with the authentic look of Marko's Epicure SoftWeave™ Striped Napkins.
These napkins hold their color and don't bleed like the competition. Plus they offer:
100% SoftWeave fabric.
Yarn dyed stripe stays true to color without fading or bleeding.
Designed to be washed with bleach.
18" × 22" pre-cut with hemmed edge.
5 color options.
To order, call your Marko representative or call Marko customer service at (800) 654-8210.