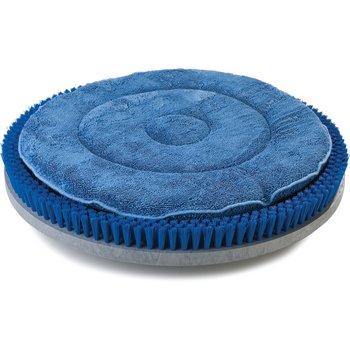 Rotary Brushes are the simple floor care solution. They clean more effectively using nylon filament impregnated with silicon carbide grit. And we offer a wide selection of rotary brushes to match all your floor care needs including polishing, stripping, scrubbing and general cleaning of high traffic areas in office buildings, malls, Schools, hospitals, and stores.
The Flo-Pac brushes are designed and built to match industry standards for product performance.
Our complete range of bristle types are categorized based on aggressiveness.
Finding the exact sweeper, scrubber, and rotary brush is quick and easy. Simply refer to our Rotary Wizard™, and you will be guided to the exact item that matches your specific need.