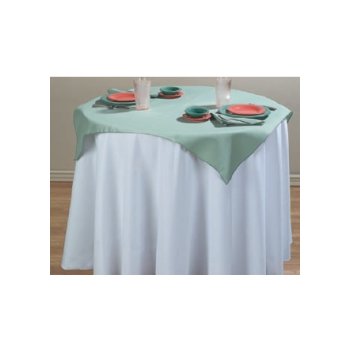 Allows you to blend colors and prints to create the perfect atmosphere.
Styles include "pointed corner" and "second tablecloth".
Available for square, rectangular and round tables.
Drops can range from 3" (7.5cm) to floor length.
Available in all of the fabrics, vinyls, patterns, prints, and colors featured in the catalog.
Shown: 5365 DuraLast™ 100% Polyester Rose Damask Weave "Second Tablecloth" Overlay in Blush(505) with 5364 DuraLast™ 100% Polyester Satin Band Weave Tablecloth in White(010) and Napkin in Blush(505).
To order, call your Marko representative or call Marko customer service at (800) 654-8210.