Flatware Friend
OptiClean Racks are engineered to flow. Our flatware carrier provides a convenient space and holder to dry and store your flatware cylinders.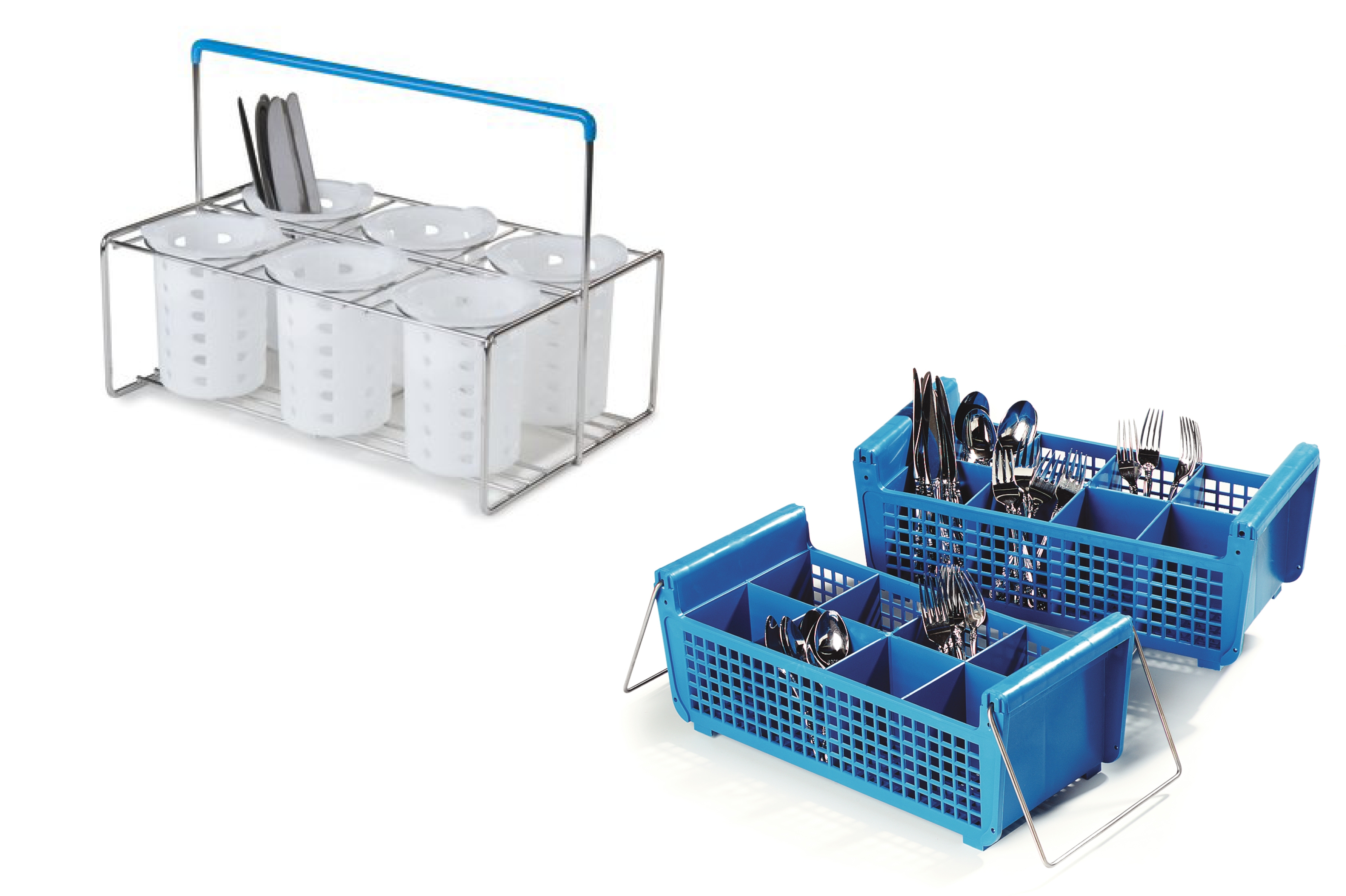 Benefits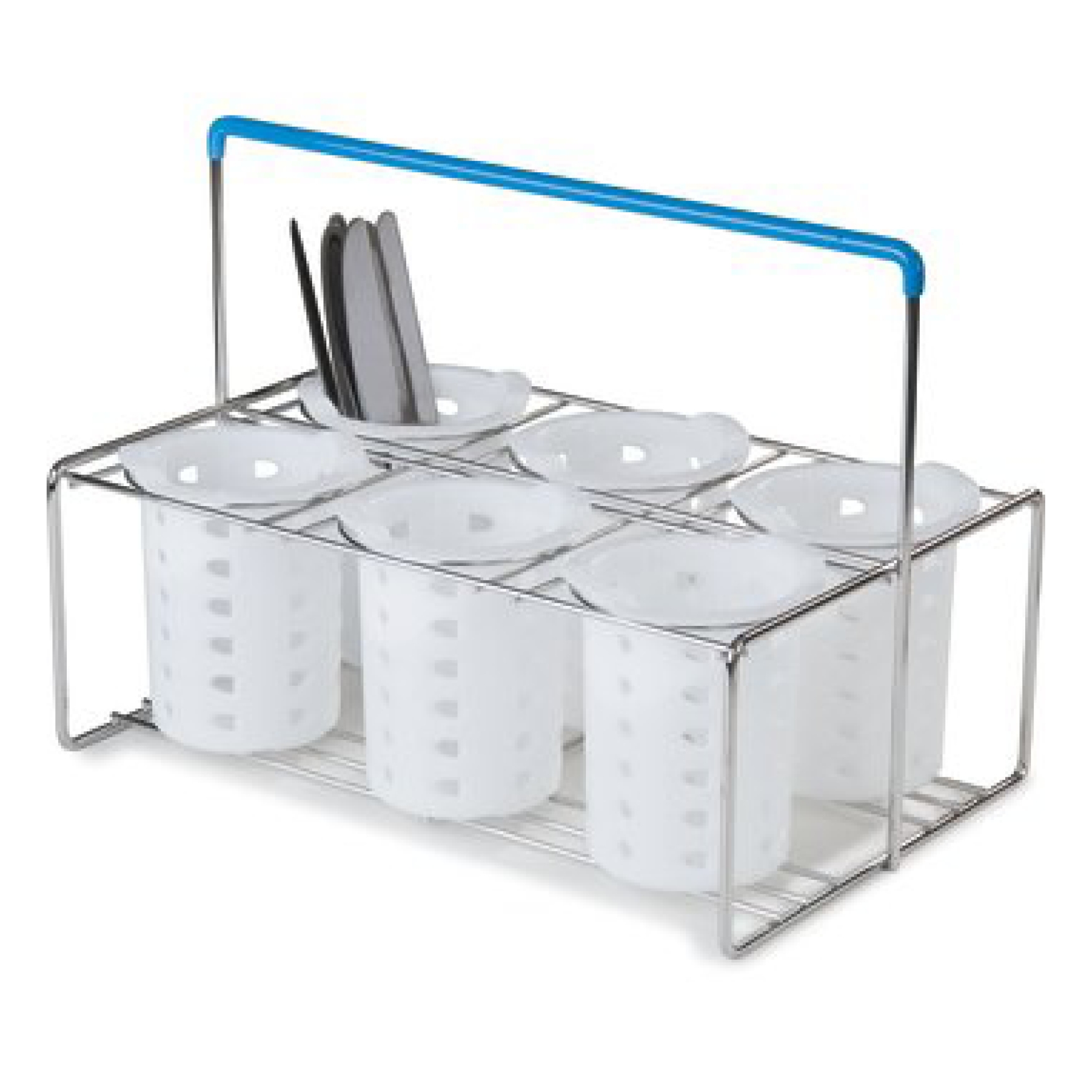 Standard Sizing
Fits standard size 5" x 3.69" cylinders which fit OptiClean and Perma-Sil Flatware Cylinder Carriers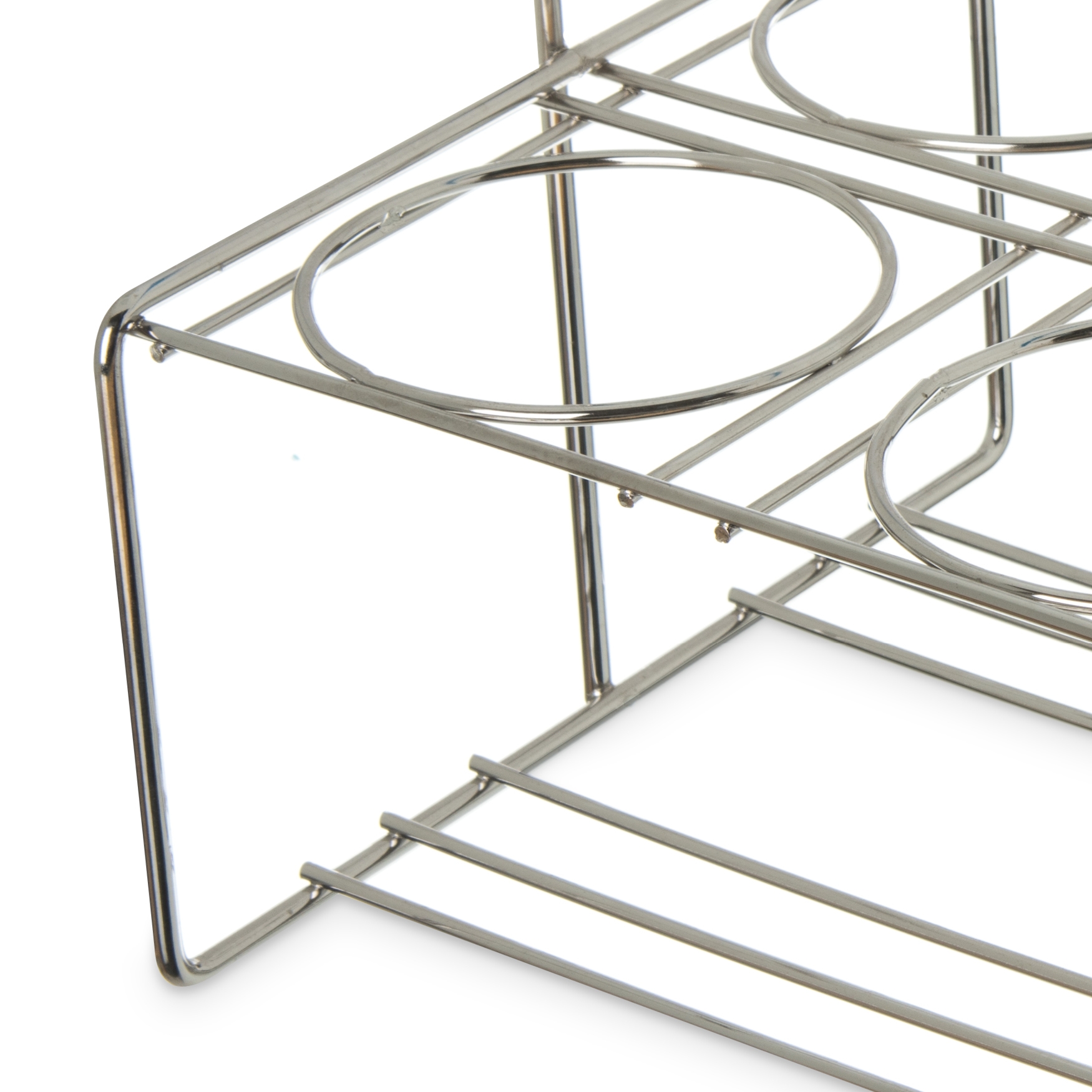 Over Engineered
Touch heavy gauge stainless steel wire construction for lasting use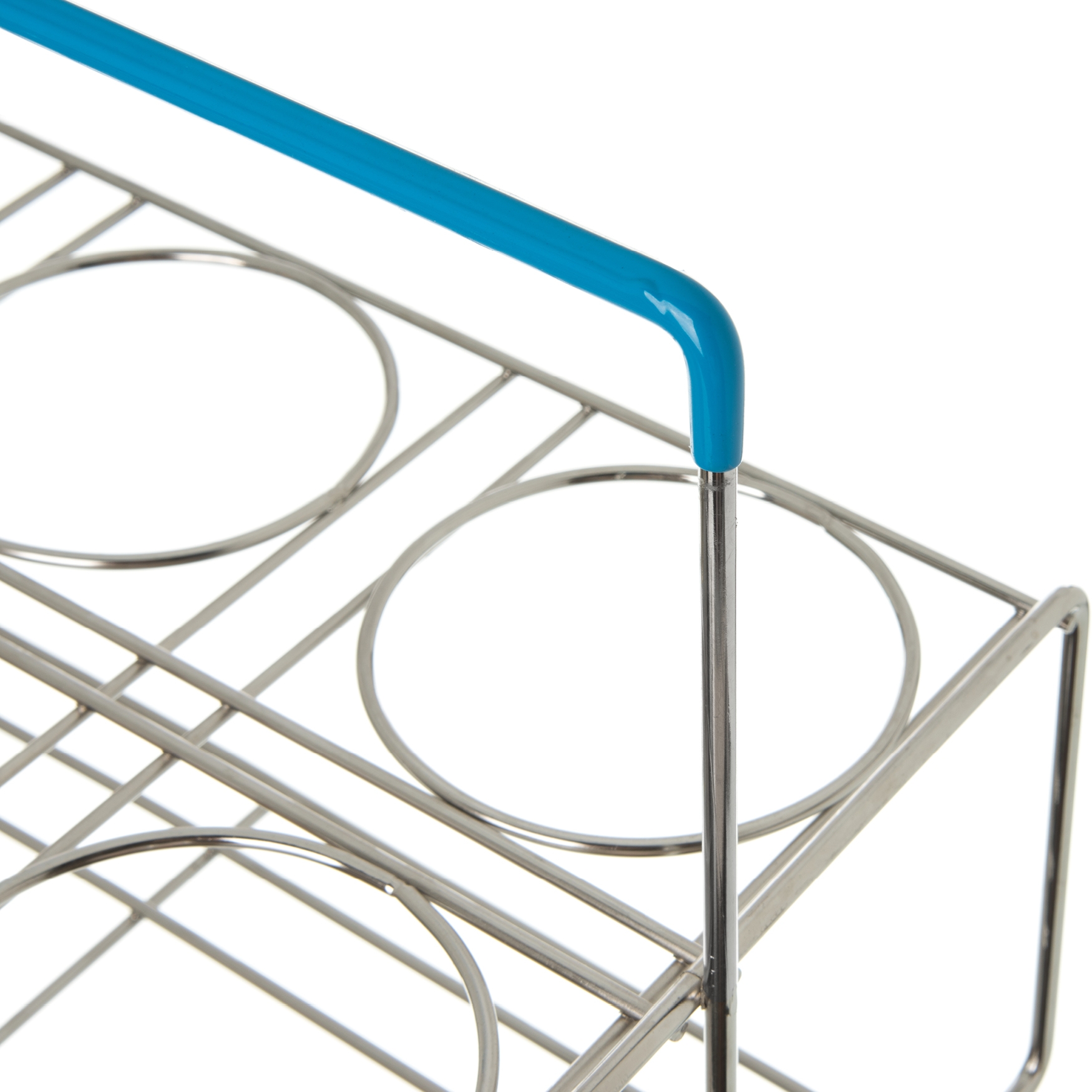 Coated Handle
For insulated touch and comfortable carry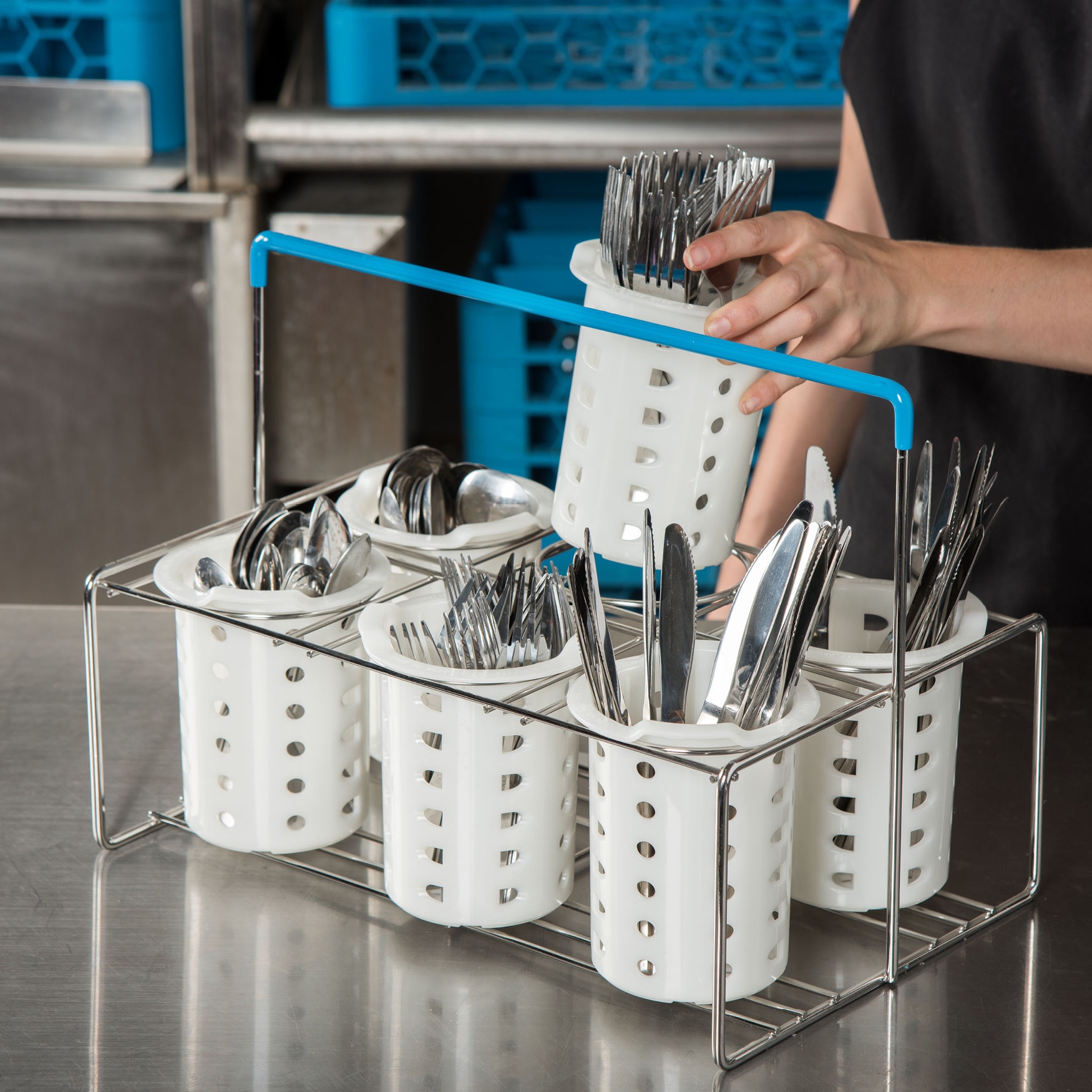 Drain. Dry. Store.
Carrier provides a space for cylinders to drain and be stored until they are ready for use
Products
Product
Description
Case
Pack
Weight
Cube
Baskets, Carriers, and Cylinders
C32P1
Perma-Sil™ 8-Compartment Flatware Storage Basket 17" x 7.75" x 6.9"
6ea
15.60lb
4.13ft³
C32P2
Perma-Sil™ 8-Compartment Flatware Storage Basket with Handles 17" x 7.75" x 6.9"
6ea
17.00lb
4.13ft³
CW6C
Perma-Sil™ 6-Compartment Flatware Cylinder Carrier 15.5" x 10.1" x 11.25"
6ea
23.00lb
5.25ft³
C35P
Perma-Sil™ Flatware Storage Cylinder 5" x 3.69"
12ea
3.30lb
0.86ft³
Product
Case
Length
Width
Height
Min Temperature
Max Temperature
Compartment Length
Compartment Width
Inside Height
Overall Height
Overall Length
Overall Width
Under Lip Diameter
Pack
Weight
Cube
Baskets, Carriers, and Cylinders
C32P1
6ea
15.60lb
4.13ft3
-40.00°F
180.00°F
3.50in
3.50in
4.44in
6.88in
17.06in
7.75in
C32P2
6ea
17.00lb
4.13ft3
-40.00°F
180.00°F
3.50in
3.50in
4.31in
6.88in
17.06in
7.75in
CW6C
6ea
23.00lb
5.25ft3
15.51in
10.12in
11.25in
C35P
12ea
3.30lb
0.86ft3
-40.00°F
180.00°F
5.00in
3.71in
Product
Case
Length
Width
Height
Min Temperature
Max Temperature
Compartment Length
Compartment Width
Inside Height
Overall Height
Overall Length
Overall Width
Under Lip Diameter
Pack
Weight
Cube
Baskets, Carriers, and Cylinders
C32P1
6ea
15.60kg
4.13m3
-40.00°C
82.22°C
8.89cm
8.89cm
11.28cm
17.48cm
43.33cm
19.68cm
C32P2
6ea
17.00kg
4.13m3
-40.00°C
82.22°C
8.89cm
8.89cm
10.95cm
17.48cm
43.33cm
19.68cm
CW6C
6ea
23.00kg
5.25m3
39.40cm
25.70cm
28.57cm
C35P
12ea
3.30kg
0.86m3
-40.00°C
82.22°C
12.70cm
9.42cm