This discontinued item is only available while supplies last. Replace with: 3633414.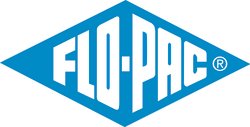 Details
Item Number

3633405
Case Pack

12 ea
Features
Great for general cleaning
Available in 5 HACCP friendly colors
Microfiber Terry Cloth with Square Corners
80% Polyester, 20% Polyamide
4 thread stitched edge
The microfiber towel is 260gsm
Non-chlorine bleach is recommended. Chlorine bleach will degrade the split fiber function for cleaning and is not recommended
Stock It.
This symbol designates our top selling & readily available items.

Search "Stock It" for a complete listing of Carlisle's Stock It products.
Available in 5 Colors
Other Products from Color Code Floor & Wall Cleaning
Tech Specs
US
Metric
Length
16.00in
40.64cm
Width
16.00in
40.64cm
Height
0.10in
0.25cm
Weight
0.25lb
0.11kg
Min Temperature
-40.00°F
-40.00°C
Max Temperature
140.00°F
60.00°C
Material
Polyester/Polyimide Blend
Country of Origin

China

Each UPC
017183969680
Case GTIN
10017183906927
Tech Specs

US
Metric
Case Weight
3.00lb
1.36kg
Case Cube
0.32ft3
0.01m3
Case Length
16.54in
42.00cm
Case Width
16.54in
42.00cm
Case Height
2.00in
5.08cm
Pallet Case Qty
300
Pallet Tier
60
Pallet High
5
Harmonized Code
630710.2030
Freight Class
125