This discontinued item is only available while supplies last. Replace with: 4501423.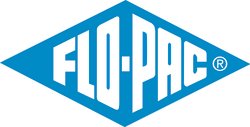 Details
Item Number

3620482423
Case Pack

12 ea
Features
Soft, lightly crimped, flagged filament for sweeping dust and fine particles on smooth surfaces
3" trim polypropylene bristles
Ideal for fine particles, dust, and sawdust on smooth surfaces
Soft, black plastic bristles
Great for light industrial use
Street sweeps are durable, tough, long-wearing; perfect for street crews, construction, and other demanding work sites
All Handles are sold separately
Recyclable: "5" signifies polypropylene (PP).
Other Products from Fine Sweeps
Tech Specs
US
Metric
Length
24.00in
60.96cm
Min Temperature
-40.00°F
-40.00°C
Max Temperature
180.00°F
82.22°C
Bristle Trim
3.00in
7.62cm
Bristle Width
2.50in
6.35cm
Material
Polypropylene (PP)
Country of Origin

Mexico

Each UPC
017183203623
Case GTIN
10017183883303
Tech Specs

US
Metric
Case Weight
26.00lb
11.79kg
Case Cube
2.46ft3
0.07m3
Case Length
24.75in
62.87cm
Case Width
13.75in
34.92cm
Case Height
12.50in
31.75cm
Pallet Case Qty
18
Pallet Tier
6
Pallet High
3
Harmonized Code
960390.8040
Freight Class
92.5
Related Products
Product
Description
Case
Pack
Weight
Cube
Alternate Recommended Handles
40223
Synthetic Woodgrain Metal Handle w/Metal Tip 15/16" D 60"
12ea
12.68lb
0.66ft³
40271
60" Threaded Wood Handle 60" Long / 15/16" D
12ea
12.12lb
0.55ft³
45267
60" Metal Tip Threaded Wood Handle 60" Long /15/16" D
12ea
13.67lb
0.56ft³
Related Products
Product
Case
Length
Width
Height
Diameter
Weight
Handle Weight
Pack
Weight
Cube
Alternate Recommended Handles
40223
12ea
12.68lb
0.66ft3
60.00in
0.94in
0.94in
0.94in
1.06lb
1.02lb
40271
12ea
12.12lb
0.55ft3
60.00in
0.90in
0.90in
0.94in
1.01lb
45267
12ea
13.67lb
0.56ft3
60.00in
0.90in
0.90in
0.94in
1.14lb
Related Products
Product
Case
Length
Width
Height
Diameter
Weight
Handle Weight
Pack
Weight
Cube
Alternate Recommended Handles
40223
12ea
12.68kg
0.66m3
152.40cm
2.39cm
2.39cm
2.39cm
0.48kg
0.46kg
40271
12ea
12.12kg
0.55m3
152.40cm
2.29cm
2.29cm
2.39cm
0.46kg
45267
12ea
13.67kg
0.56m3
152.40cm
2.29cm
2.29cm
2.39cm
0.52kg