This discontinued item is only available while supplies last. Replace with: 40422EC04.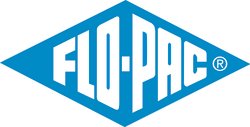 Details
Item Number

4042200
Case Pack

12 ea
Features
Crimped bristles wash easily and prevent gathering of mold and mildew
Split shape is efficient for cleaning flat surfaces, under counters, around equipment and along baseboards
End bristles provide efficient scrubbing of baseboards and corners without having to change tools
BPA free
Threads are 3/4-5 ACME. The standard thread form in the US
Stock It.
This symbol designates our top selling & readily available items.

Search "Stock It" for a complete listing of Carlisle's Stock It products.
Available in 3 Colors
Other Products from Floor & Deck Scrub Brushes
Tech Specs
US
Metric
Min Temperature
-40.00°F
-40.00°C
Max Temperature
180.00°F
82.22°C
Block Height
3.50in
8.89cm
Block Length
10.00in
25.40cm
Block Width
4.50in
11.43cm
Bristle Trim (Max)
1.75in
4.45cm
Bristle Trim (Min)
1.50in
3.81cm
Material
Polypropylene (PP)
Material - Block
Plastic
Country of Origin

Mexico

Each UPC
085404113235
Case GTIN
10085404913238
Tech Specs

US
Metric
Case Weight
15.00lb
6.80kg
Case Cube
1.86ft3
0.05m3
Case Length
17.12in
43.50cm
Case Width
17.25in
43.81cm
Case Height
10.88in
27.62cm
Pallet Case Qty
16
Pallet Tier
4
Pallet High
4
Harmonized Code
960390.8050
Freight Class
92.5
Related Products
Product
Description
Case
Pack
Weight
Cube
Recommended Handles
40225
60" Fiberglass Handle with Self-Locking Flex-Tip 60" Long/1" D
12ea
11.50lb
0.88ft³
45267
60" Metal Tip Threaded Wood Handle 60" Long /15/16" D
12ea
13.67lb
0.56ft³
Related Products
Product
Case
Length
Diameter
Min Temperature
Max Temperature
Interior Diameter
Pack
Weight
Cube
Recommended Handles
40225
12ea
11.50lb
0.88ft3
60.00in
1.00in
-20.00°F
275.00°F
0.78in
45267
12ea
13.67lb
0.56ft3
60.00in
0.94in
Related Products
Product
Case
Length
Diameter
Min Temperature
Max Temperature
Interior Diameter
Pack
Weight
Cube
Recommended Handles
40225
12ea
11.50kg
0.88m3
152.40cm
2.54cm
-28.89°C
135.00°C
1.98cm
45267
12ea
13.67kg
0.56m3
152.40cm
2.39cm