This discontinued item is only available while supplies last. Replace with: 36868EC14.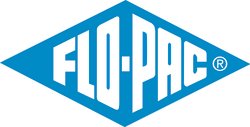 Details
Item Number

3686814
Case Pack

12 ea
Features
Angled Head – 12" flare edge accesses corners, floor crevices and small areas between appliances
Color Coded – Dedicate various broom colors to specific rooms to avoid cross-contamination
Threaded Opening – Adjust handle (sold separately) placement as needed to extend or reduce reach
Recyclable: "5" signifies polypropylene (PP).
Available in 9 Colors
Other Products from Upright Brooms
Tech Specs
US
Metric
Length
8.00in
20.32cm
Width
12.00in
30.48cm
Min Temperature
-40.00°F
-40.00°C
Max Temperature
180.00°F
82.22°C
Bristle Trim
4.50in
11.43cm
Material
Polypropylene (PP)
Country of Origin

Mexico

Each UPC
017183972239
Case GTIN
10017183910115
Tech Specs

US
Metric
Case Weight
12.00lb
5.44kg
Case Cube
1.58ft3
0.04m3
Case Length
22.00in
55.88cm
Case Width
13.40in
34.04cm
Case Height
9.25in
23.50cm
Pallet Case Qty
30
Pallet Tier
6
Pallet High
5
Harmonized Code
960390.8020
Freight Class
125
Related Products
Product
Description
Case
Pack
Weight
Cube
Recommended Handles
3620294
Powder Coated Metal Handle w/Nylon Threaded Tip 15/16" Dia 48"
12ea
10.58lb
0.53ft³
Alternate Recommended Handles
3620194
Plastic Coated Metal Handle 48" / 7/8"D
12ea
6.50lb
0.76ft³
Related Products
Product
Case
Length
Diameter
Handle Diameter
Handle Length
Pack
Weight
Cube
Recommended Handles
3620294
12ea
10.58lb
0.53ft3
0.94in
48.00in
Alternate Recommended Handles
3620194
12ea
6.50lb
0.76ft3
48.00in
0.88in
Related Products
Product
Case
Length
Diameter
Handle Diameter
Handle Length
Pack
Weight
Cube
Recommended Handles
3620294
12ea
10.58kg
0.53m3
2.39cm
121.92cm
Alternate Recommended Handles
3620194
12ea
6.50kg
0.76m3
121.92cm
2.22cm