More Compact, Quiet Meal Delivery!
Designed to be four times quieter than traditional meal delivery carts, the Dinex Totally Quiet Compact meal delivery carts significantly reduce noise levels while in motion. The quality carts accommodate between eight and thirty-six trays, perfect for suiting to your specific facility size. Improve patient satisfaction and encourage restful healing with quiet meal delivery!
Benefits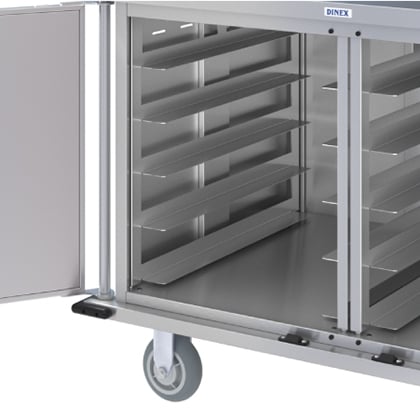 Totally Quiet Design
Sound dampening construction and casters for quiet, ultra-discreet delivery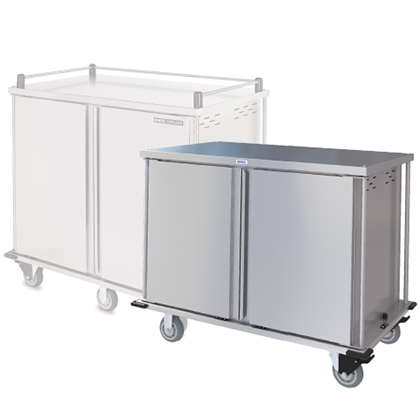 More Compact
Lighter, shorter, more compact design takes up less space and is easy to maneuver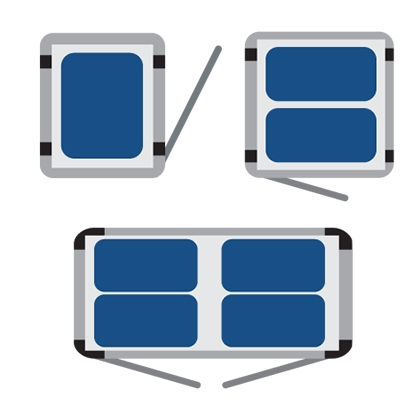 Multiple Cart Versions
Choose between double doors, single doors, pass through styles, 2 trays per slide, 1 tray per slide, etc.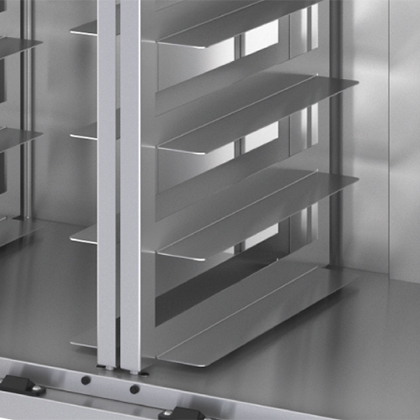 Versatile Tray Sizing
Standard 4-3/4" tray spacing accommodates 14" x 18" and 15" x 20" trays