Lift student morale and impress parents, inspectors, and visitors by offering industrial quality cleanliness and hygiene items in unexpected student and staff spaces.
Save money and serve your kids.
Odor control matters in all areas of your facility. Arriba Twist Passive air fresheners provide green, parent-approved air quality. These include 100% recyclable cartridges and feature energy-generating solar panels that pick up indoor lighting, providing 60 days of clean, fresh air.
Use Rely manual soap and sanitizer dispensers for both soap and hand sanitizer applications throughout your kitchen, cafeteria, locker rooms, bathrooms, and classrooms. These easy-to-mount, rugged dispensers include hand sanitizer labels for easy identification. With Simplicity hands-free towel dispensers, you can help students reduce their exposure to germs and prevent colds from running rampant through your school.
After investing in the right sanitation equipment and getting your staff trained in proper school lunch food safety protocols - you'll know everything is on par.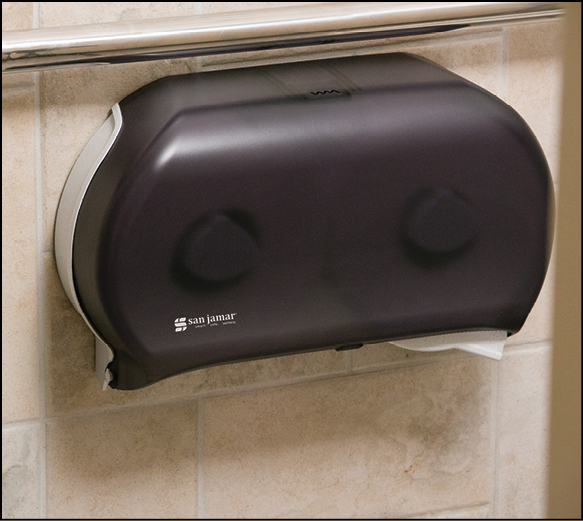 Offers the highest capacity of any tissue dispenser
Slim and compact to fit in any washroom.
9" twin jumbo bath tissue dispenser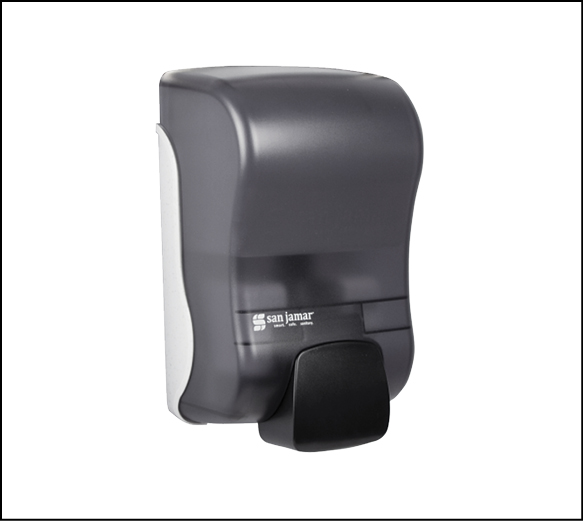 Rely® Manual Soap & Sanitizer Dispenser
Available in 900 ml and 1300 ml capacities
Accepts bulk hand sanitizers, lotion, and foam soap
Mounts easily with
Dispenses 0.6ml portions adhesive or screws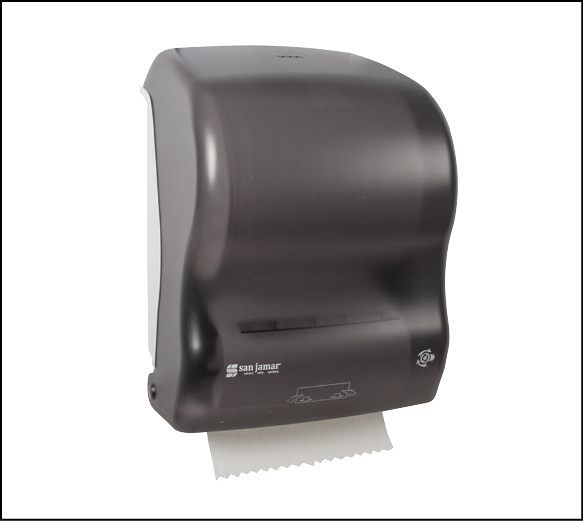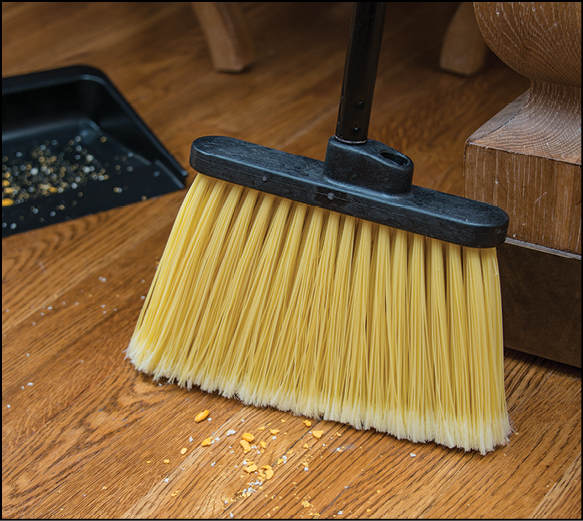 Sparta® Floor Brushes & Brooms
No hood/shroud to break or gather soils leading to cross-contamination issues
Excellent balance to reduce sweeping fatigue
Two handle holes; one angled, one upright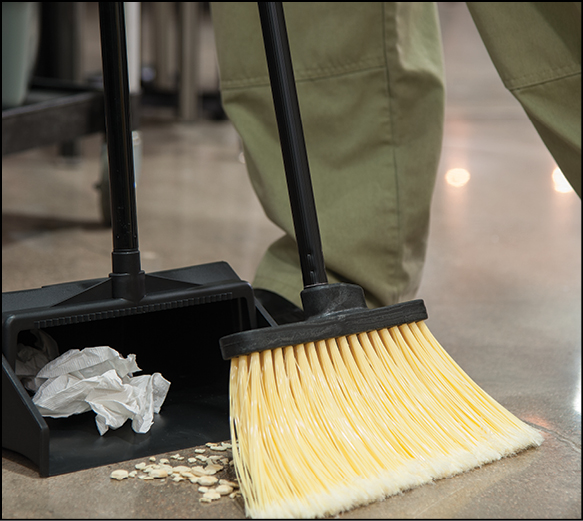 The lobby pans pivot and lock into place during use and release for easy carrying or emptying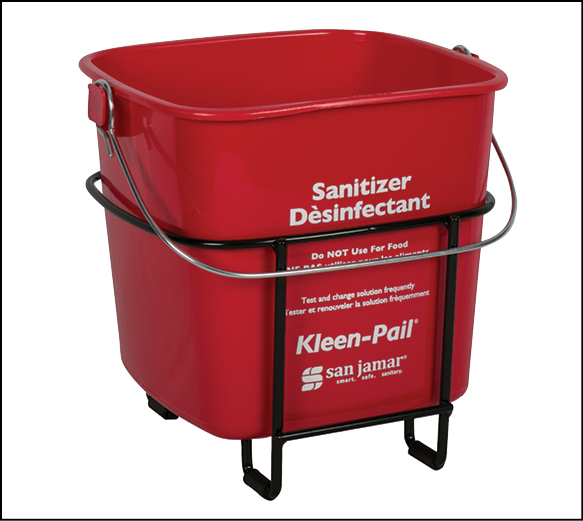 Color-coded pails for use with detergent and sanitizer
Durable, robust handle design
New embossed feature designed to meet health codes
Trilingual design aids in training
Stand available for sanitary storage holder to keep pail off the floor or work surface
Combines thermometer and sanitizer test strips with easy-to-read Smart Scale guide
Thumb wheel easily dispenses test strips
Holds replaceable 15 ft. roll of chlorine or quaternary test strips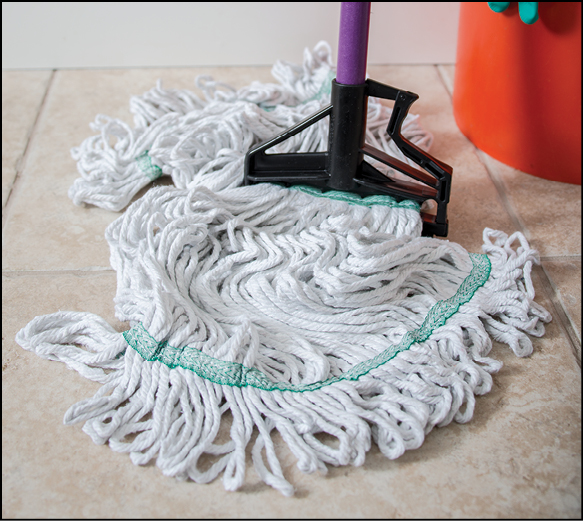 Highly absorbent and durable blended 4-ply yarn makes this the best mop for foodservice use
Looped-end construction provides greater floor coverage
Wide Band available in 3 colors to prevent cross-contamination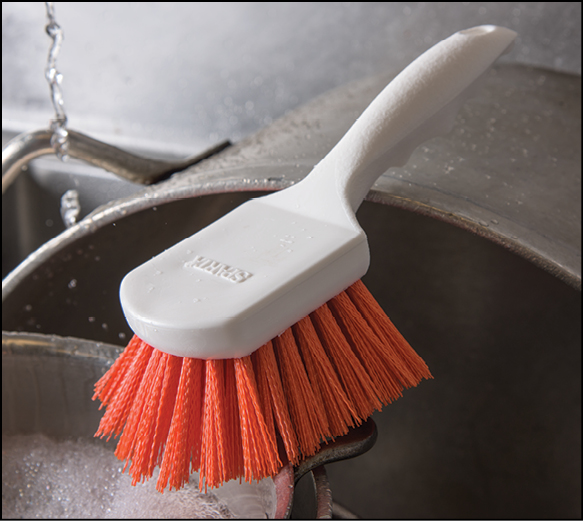 Versatile design for a wide variety of applications
Multiple trim angles on bristles give you better surface contact for better cleaning
5" pistol grip handle
Plastic handles and crimped staple set Polyester bristles are rugged
Will not absorb oils or moisture
Handles are ergonomically shaped, with smooth edges for superior comfort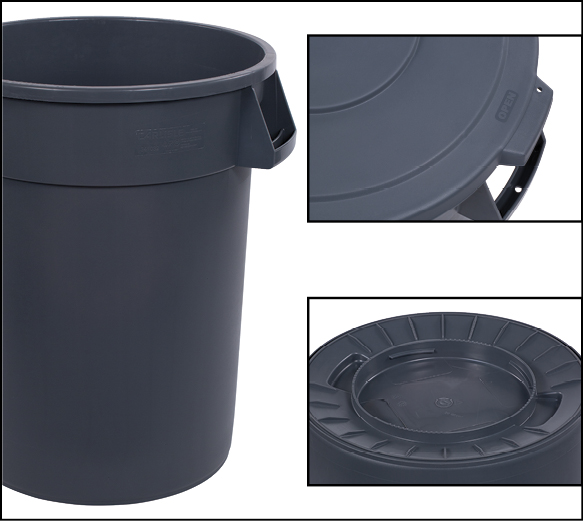 Heavy-duty construction with double-reinforced stress ribs; drag skids for durability
Comfort Curve handles provide easy handling
Helper handles on base for controlled tipping or overhead lifting
NSF Std 21 - meets the criteria for Thermoplastic Refuse Containers
NSF Std 2 - meets the criteria for food contact and cleanability