As a foodservice professional, you know the regulatory and financial challenges of school meal programs.
We're Here To Help
Great chefs have proven that nutritional restrictions don't have to restrict flavor. You can tempt taste buds with new options and variety. It's possible to offer flavor kids want and nutrition they deserve.
Flavoring Without Salt
With national regulations on salt, grains, fat, and other ingredients, there's a real challenge to get more kids eating school meals. We love salt and fat in our diets, but these requirements don't have to restrict flavor. The challenge is to tempt taste buds with a variety of new and exciting flavors that kids will remember and talk about. Providing food that competes with convenient/tasty off-campus options can increase districts' paid lunch participation rate.
We understand the limitations regarding regulation of fat and salt content in school lunches.
Carlisle offers an industry exclusive 6" deep, ninth-size food pan that holds one-sixth by four inch food pans but takes up 35% less space in your food well. Combine these pans with air tight Smart lids and you have an easy-to-implement storage solution.
School Lunch Affects Academic Performance
Let's face it – hungry kids have trouble paying attention and need as much support as we can provide.
Researchers at the Brookings Institute have highlighted the impact of nutrition on kids' physical development (including vision), concentration, memory, and hyperactivity. Experts found students whose schools provided healthy meals, and kids consumed them, performed 4% higher on standardized tests. Kids who qualified for free or reduced-price lunches saw even better academic improvements of around 40%. School lunch professionals can make a huge difference in students' lives by advocating for healthy, good-tasting meals. By offering the best possible dishes, you can set children up for better lives – and help them escape the cycle of poverty.
In 2013, a UK research team highlighted the effects of ample breakfasts on students' ability to stay on-task in class, especially for kids under 13 years of age. They found that breakfast in school improved test scores and lifted grades. However, the effects of nutrition on behavior were the most significant. Let's face it – hungry kids have trouble paying attention and need as much support as we can provide.
Feed your students the food they want and need.
You can overcome the difficulties of fat and salt limitations with a diverse set of ingredients. Keep it fresh and safe with Carlisle's broad selection of storage solutions. StorPlus food boxes are durable and convenient. Available in a variety of colors, StorPlus can facilitate color-coding and organization - preventing the risk of cross-contamination or cross-contact.
StorPlus rounds and squares offer a storage solution with tight double-sealing lids to protect against spills and extend the life of your ingredients. Our squares are also available in a low-cost alternative polyethylene material. Our Bains Maries provide a tried and true storage solution used by school lunchrooms for years.
Product Solutions
Increase your flavoring options and applications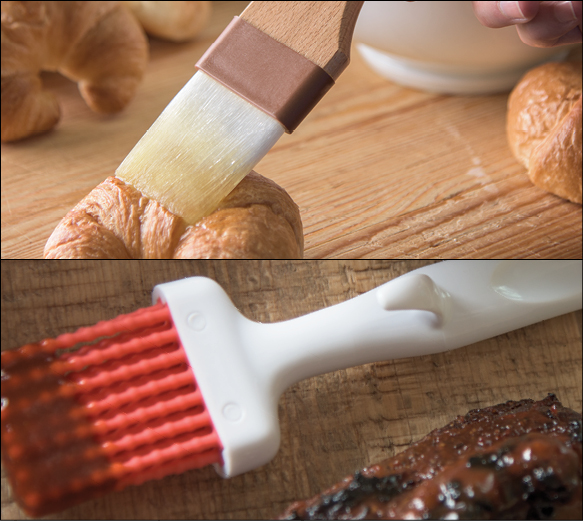 Sparta® Food Preparation Brushes
Choose from three bristle materials to best suit your application – Nylon for up to 350°F; Boar or sillicone for high-heat applications up to 500°F
Tapered Nylon bristles with chisel-point trim provide superior surface coverage
Nylon and boar bristles are epoxy-set in ferrules to provide superior bristle retention and to prevent bacteria harboring in air pockets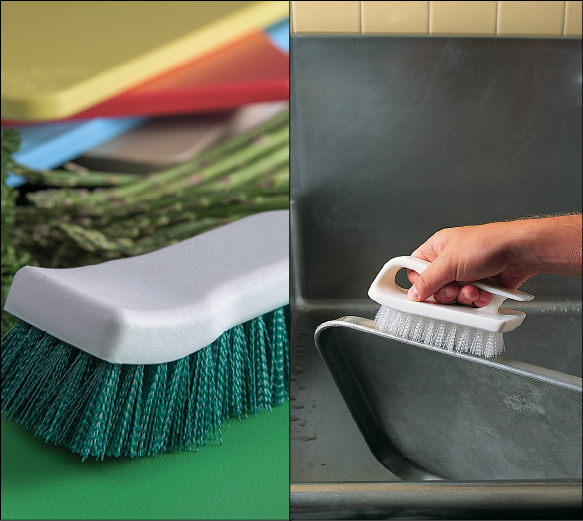 Keep your cutting boards, ice machines, bottles, and fryers clean
Preserve the flavors you intended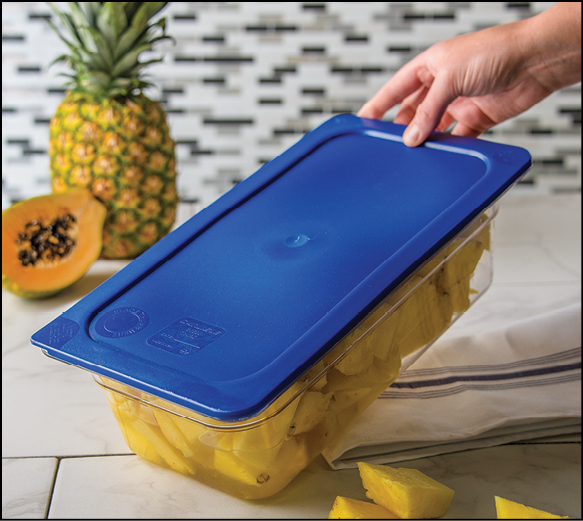 Inside seal provides superior leak-resistance and keeps foods fresh longer. Smart lids are perfect for transporting food to off-site locations. Use with food pans inside Cateraide top loaders and end loaders.
Dishwasher safe and approved for use in -40°F to 180°F.
Proper Bulk Storage
Take advantage of these storage solutions that extend the life of your ingredients. They allow a greater variety of options for kitchen staff without any major hits to your budget.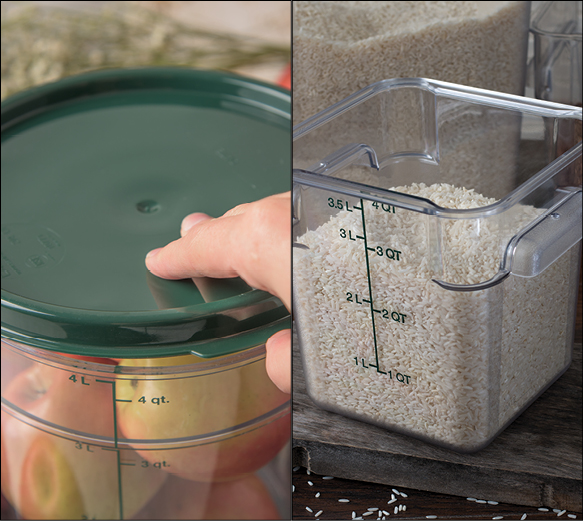 Tight double-sealing lids protect against spills and extend freshness
Unique reinforced stacking lugs adds strength, rigidity, and helps prevent jamming when stacked together
Printed capacity indicators are listed in both quarts and liters and match lid color
Wide, easy-grip handles with drain holes for quick drying on all sizes
Date indicators on the lid and container help maintain food quality and make inventory control easy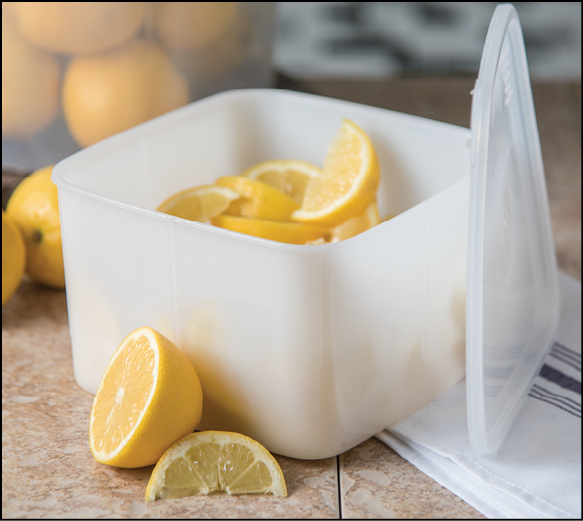 Available in 2, 4, 6, 8, and 18-quart options
Offer a lower cost storage and handling solution when compared to our polycarbonate options
Square shape allows for practical storage in the freezer, cooler, or shelf
Molded-in volume graduations indicate capacity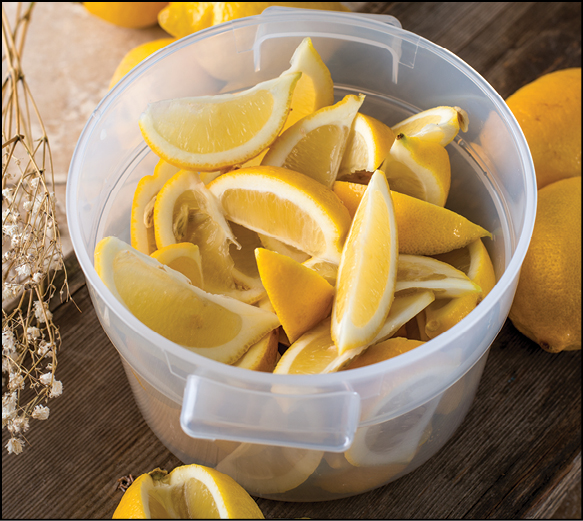 Outside stacking lugs prevent jamming
Snap-on, air-tight lids are tabbed for easy on/off
12, 18, & 22-quart sizes
Recessed handles add strength and stability in lifting
Measurements shown on the side of the container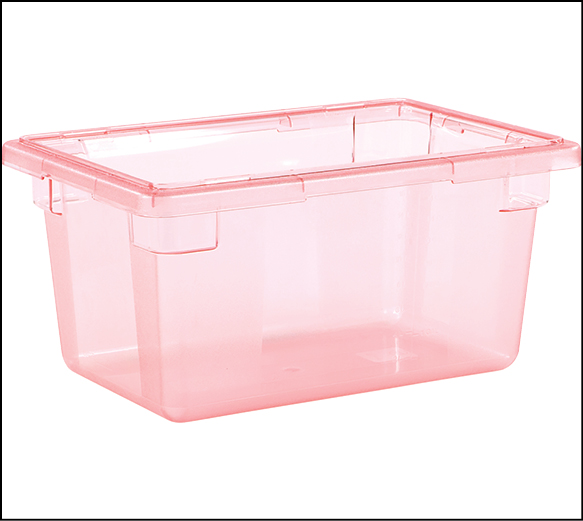 Available in clear and colors
Reinforced top and bottom corners on both box and lid helps prevent chipping and cracking
Date indicators on all four sides and lid help maintain food quality and make inventory control easy
Reinforcement ribs on handles add strength and rigidity
Convenient color coding to address cross contamination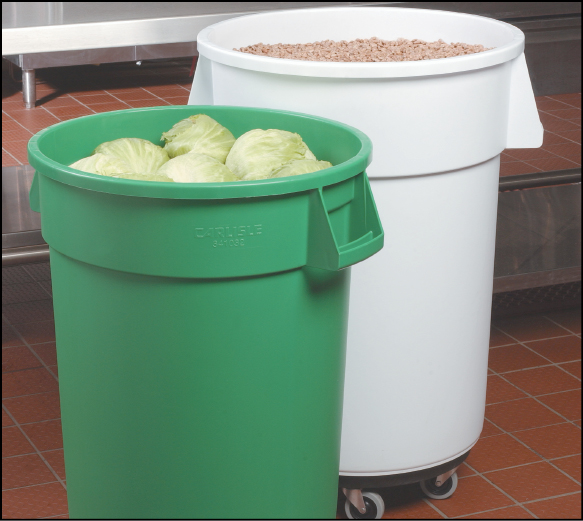 Food Safe – NSF certified for food contact provides a cost-effective alternative to large food prep and storage containers
High-strength plastic walls and double reinforced stress ribs withstand daily use in commercial environments
Lids sold separately
BPA Free
Made in the USA